Over the past few weeks everyone at All That Promotions HQ has been working extremely hard to complete a competition entry for Barclay's "Take One Small Step". Finally after all the hard work and effort we have completed our entry and it is live on the website HERE .
I would like to say a huge thank you to everyone who has helped us on the making of the pitch video and also to the people who are going to help us with the extended version which will be uploaded to Youtube.
Below is a list of people/companies that have helped us in the making of the video :
Also a huge thank you to our sound tech/co- editor Chris.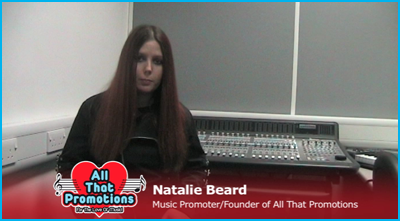 Edited: May 15th, 2010